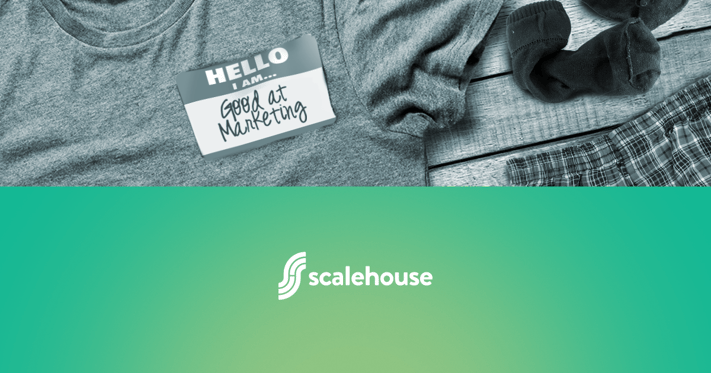 So it's been said that marketing is like sex… everyone thinks they're good at it. I can assure you, at least when it comes to marketing, everyone is not.
Case in point, I've kept a collection of bad (and in some cases, baffling) marketing campaigns over the course of my career. For instance:
Content marketing and digital advertising with no mention of the brand or contact information.
Conference swag that consisted of a Hidden Valley ranch dressing mix packet with a business logo slapped across the front of it.
Websites that take you through a virtual maze in order to find out what the company actually sells.
Under investment (both in terms of time and money) in marketing is a particular pet peeve of mine and I frequently roll into new advisory or consulting engagements to find firms that are suffering from sales and lead generation stagnation.Largely, this stagnation is because they either haven't invested properly in marketing for years, or worse, have entrusted marketing to their mother (yes, seriously... their mother), or their spouse, or their administrative assistant, and are frustrated that they're not seeing results. Marketing has evolved dramatically over the past 10 years- it's not a layman's game.

Unlike TV and radio advertising of the 80's, marketing today is highly measurable
and the success of any marketing investment and digitally driven marketing
program is heavily reliant on someone skilled running it.


Want to see real ROI on your marketing investment?


1. Budget and Hire Carefully
Plan on investing 3-5% of REVENUE (not profit, revenue) on marketing activities in years where you don't have a new product launch or some major business pivot planned. Plan for 7-10% in high growth years. Ensure you're hiring either an agency or an individual that is well versed in both digital marketing AND digital marketing measurement.
2. Invest in Technology
There is a glut of sales and marketing technologies available today. The right CRM (Salesforce or HubSpot depending on company size/sales team) and MAP (Pardot and HubSpot are my favorites) are critical to optimizing marketing performance.
3. Embrace Lifelong Learning and Ask Questions
Digital marketing platforms and best practices are constantly changing. Surround yourself with marketing peers that you can ping with questions to avoid costly mistakes and don't be afraid to invest in continuing education. I particularly like the digital marketing certification courses you can take online through Coursera.
4. Consistency is Key
It takes time to build momentum with content and social marketing. Too often I see firms make a few posts on Twitter or LinkedIn and then give up when they don't see an immediate response. It's taken me years and nearly 16,000 tweets to build 6,400 followers on Twitter. Social and content marketing are long games.
5. Measure Everything
Well, everything that CAN be measured. Tracking marketing ROI, and specifically conversion rates, is paramount to tuning marketing performance and investment. Marketing KPI's should be reported on a monthly basis (or you can set up always-on reporting in your CRM/MAP) and your tactical marketing plan adjusted accordingly.
Is 2019 the year you'll master marketing?