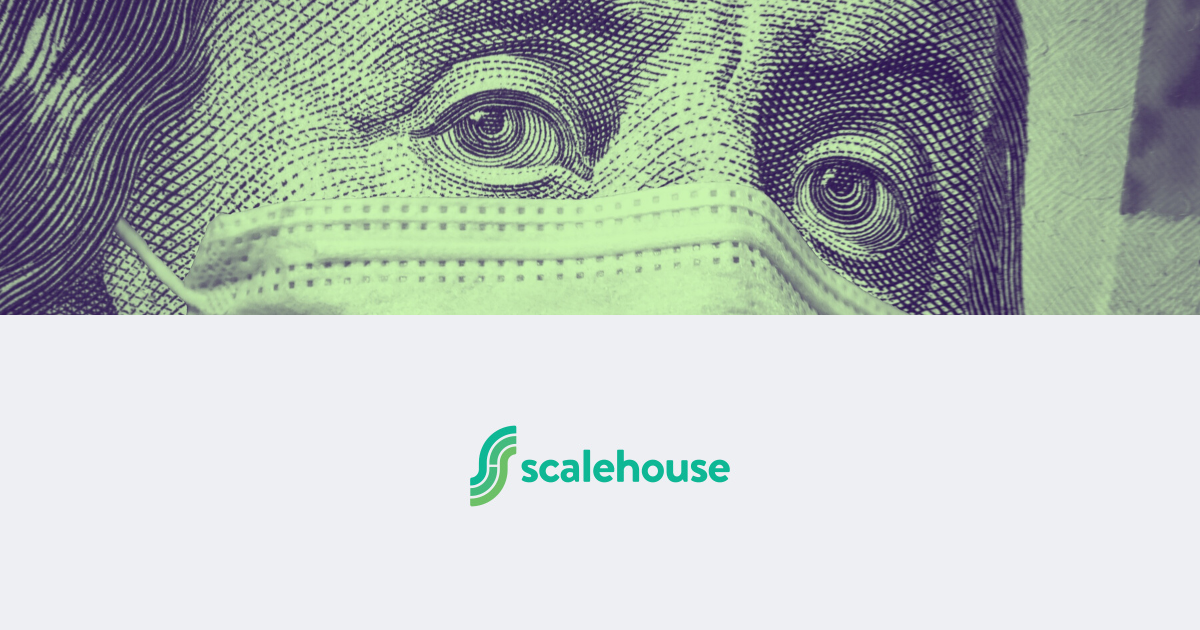 For many, the pandemic brought business impacts we'd rather forget. Lost revenue streams; shrinking teams; postponed projects and product launches and cancelled events, coupled with the reality of illness and loss, left permanent scars. However, as businesses start to reemerge, some more bruised than others, we need to pause and be honest about what we still need to and can fix. The cracks that presented themselves over the last few months point to near and long term areas of profitability improvement. Strong leaders will look across industries to identify strategies that can be applied to their own businesses. Luckily for you, we've done that leg work.
Some of the earliest and quickest adjustments companies were forced to make should convert to long-term policies:
Embracing remote working: Defending the, "Everyone must be in the office to be productive!" policy is much harder these days. The forced pivot to remote working (even health care professionals got on board!) highlighted how efficient remote teams can be. With the right tools and guidelines, remote working not only eliminates the overhead of costly office space but also maximizes employee efficiency by allowing people to work effectively across their own natural productivity rhythms.


Limiting travel: For many of us, this is the longest we've gone in years without stepping foot in an airport. Road warriors got a reality check and management teams realized their travel budgets could be downsized. Sometimes a face-to-face meeting is the best option and Zoom fatigue is real, but prioritizing what warrants travel and what doesn't is a conversation management teams and clients will be having more frequently. Padded T&E budgets can be reinvested elsewhere.



Getting resourceful: When budgets get cut or frozen, teams are forced to get creative. On the research front that means prioritizing "must have" studies versus "nice to have" insights. The budget from the long-standing, never changing tracker can be allocated to new qual/quant hybrid studies that examine how consumers are engaging with your brand. The organization can finally create a library of past research that teams can access for insights before commissioning any new work. Whether budgets are still tight or not, now's a great time to examine which research needs to get done and which funds can be diverted to incorporate (worthy) wish list items.
Other, less immediate and more strategic adjustments should be addressed now, to increase profitability in the long run:
Have a focus: Many leaders were struck with the harsh realization that they'd been going to market with undifferentiated offerings. Having a differentiated GTM strategy is always important, but even more so during times of information overload. Companies that were known as the go-to for their specialty were the ones still getting calls for new business. If it's been awhile, it's time for some competitive and market analysis to ensure you have a protective moat around your business.



Have a voice: Your marketing strategy should be an ongoing conversation with current and target customers with content focused on your area of specialization. A "fire sale" email to a customer list that hasn't been scrubbed in over a year is not a marketing strategy. If you want your customers or prospects to open your emails during the challenging times, you need to be providing value during the rest of the time. It takes effort and time to build a marketing presence. If you found your strategy lacking or non-existent this go round, start building a solid base for the next time.



Put your customer first:

During the 2007-09 recession, companies with strong customer experience practices delivered a 3x return for shareholders. With new business grinding to a halt or slowing for many companies during the early stages of the pandemic, sales teams realized the importance of client relationships. If you found your teams scrambling to make meaningful client connections to keep deals afloat or spark new opportunities, it's probably time to reassess your customer engagement and experience strategy.
The impacts of Covid-19 will be with us for awhile so we might as well appreciate the upside where we can. If you need some help finding the silver linings, we're happy to help!