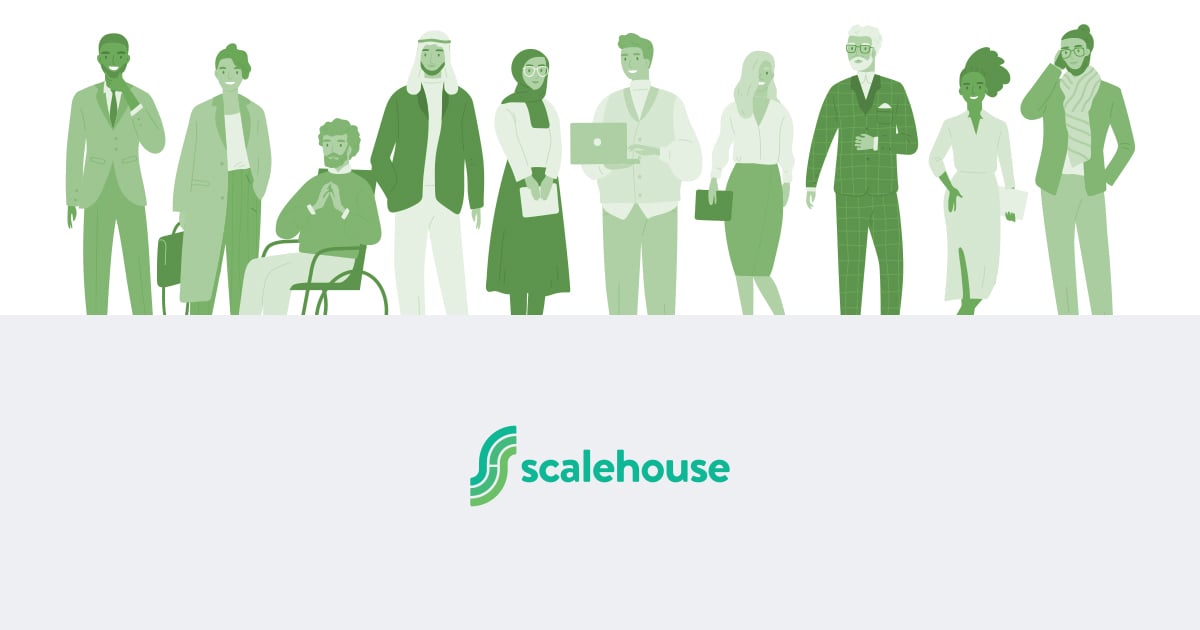 In any discussion about team building these days, the D-word is sure to come up… diversity.
A growing number of studies show that diversity isn't just the right thing to do from a people perspective, it's also the right thing to do for a company's bottom line. According to BCG, diverse companies report 19% higher revenue rates. Forbes reported diverse companies are 1.4 times more likely to have sustained profitable growth. The key to realizing those benefits is ensuring you're addressing diversity holistically and not equating it to inherent traits only.

Only when diversity metrics become a key measure of
company success will we truly see more diverse teams.

It's great to see a continued focus on the issue of diversifying our companies, especially our leadership teams, but the topic makes many people squeamish. Part of that discomfort stems from forcing ourselves to admit we're sitting in organizations that haven't actively practiced diverse hiring practices in the past. Another part of the discomfort stems from that helpless feeling of not knowing where to start once we realize we need to address it.
Here are some tips to get you moving in the right direction:
1. Start by Understanding What Diversity Really Means
The media tends to focus diversity discussions on the traits we're born with (e.g., gender, ethnicity, age, sexual orientation, etc). While ensuring our teams have representation across all those elements is important, this limited definition misses a critically important component of diversity: diversity of experience. HBR calls these two types of diversity inherent and acquired. It's the combination of these two types of diversity that bring value to an organization or team. Our acquired diversity shapes the way we think and the solutions we create.
"2-D diversity unlocks innovation by creating an environment where 'outside the box' ideas are heard."
In fact, employees in companies that promoted diverse ideas were, "3.5x more likely to contribute their full innovative potential." A shocking 78% of the study's respondents reported working at companies without 2-D diversity; that's a lot of employee performance dollars we're leaving on the table.
2. Examine Your Recruitment Practices
Last month we busted the myth that it's hard to find good female sales talent. In truth, most of us have a go-to group of individuals in the company that helps us interview candidates and inform hiring decisions. Without realizing it, we may be limiting the candidates we even let pass through the initial gates of our organization.
Evaluate your hiring panels for 2-D diversity and adjust accordingly. If you need to make some big diversity changes within your organization, make sure your hiring team and/or any external recruitment staff is aware of your objectives. If, for example, your current staff is highly analytical but you're looking to augment with more creative thinkers, be sure the team is asking interview questions that illuminate those traits.
3. Expand, or Establish, Your Advisory Board
2-D diversity isn't limited to internal resources. External perspectives can also bring a wealth of diversity to your company. Naturally, they'll have a very different point of view than internal staff when it comes to your products, services and strategy. They also tend to have very different experience profiles too. If you don't have an advisory board, it's time to consider establishing one. If you have one, revisit your board members and see how they stand up to a 2-D diversity requirement.
Lastly, ensure diversity is a key company objective.