Grow your Marketing Prowess with…..Growgetter Workshops!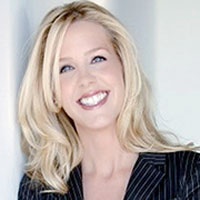 Kristin Luck


From constantly changing SEO and search engine algorithms to the introduction of new marketing channels and platforms and the legal and ethical concerns around using certain marketing practices, upskilling is table stakes for marketers wishing to stay competitive and relevant. Our sister company, Growgetter, has several upcoming growth marketing workshops to ensure your marketing practice is ahead of the curve.
In September, we're demystifying account-based marketing (and making it simple…promise!). Account-based marketing (ABM) is not just a campaign - it's a way of life! Learn how to create an effective ABM strategy to drive growth with the people you care about most.
A data-driven sales and marketing strategy can unlock growth. In October, join us for a 4-part workshop to learn how to set up your CRM and track revenue attribution to increase efficiency and scale.
Next up, in November, we'll be covering budgeting, forecasting, and modeling - activities that are paramount for ensuring your 2024 marketing strategy is a success!
Last but not least, every successful growth strategy starts with the customer. Join us in January and embrace a customer-centric culture by learning how to map the customer journey and use it to drive your strategy.
Space is limited! This is your opportunity to level up your marketing expertise with creative, customer-centric strategies for the insights, data, and analytics industry that connect and convert!
Registration details at: https://go.growgetter.io/semi-private-workshops