3 strategies to boost sales and marketing productivity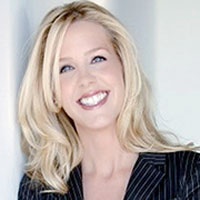 Kristin Luck


At ScaleHouse, most of our engagements are focused on (surprise, surprise!) scaling. Sales and marketing optimization is one of the most critical factors that separate companies that scale from those that do not.
But, the definition of "optimization" is confounding for many executive teams. What does a highly optimized sales and marketing function look like? What behaviors separate highly efficient teams (aka "productivity leaders") from their less efficient counterparts?
1. A refined GTM model
Companies that are productivity leaders regularly revisit their customer segmentation and determine the fastest and, by default, most profitable routes to market for potential buyers, using lower-cost solutions such as inside sales, offshore roles, and PLG (product-led growth) methods where appropriate.
Read next: Conquering the U.S. market
2. A focus on turning every sales rep into an A player
Consistent training and coaching help shorten rookie onboarding and improve overall sales team performance. Research by Bain has found that top-performing reps have more frequent and higher-quality interactions with their managers, including weekly 1:1 sessions and regular pipeline reviews. In addition, a data-informed sales playbook with well-coordinated marketing activities ensures that teams target the highest value opportunities.


3. A highly efficient sales and marketing support function
Optimizing spending on support requires finding the right digital and automation tools that will simplify complex processes (see Growgetter's blog post on CRM optimization).
Productivity leaders systematically execute tactics from each of these three categories. In addition, they tie commercial productivity targets into annual and multiyear planning so that the effort expands beyond the sales and marketing team.
In a downturn? Executive teams committed to optimizing productivity will want to address a set of high-gain questions:
Do we know what factors drive commercial productivity and whether we are at, above, or below our targets?

Where do we need to increase productivity by next year, three years, five years from now?

What tactics will combine to lay down a realistic path to the targets?

Do we have the right structure, operating model, and leadership team engaged to realize these gains?

Who is responsible for realizing the gains? Do they have the right reporting and communication mechanisms with finance, HR, and other critical functions?
You can read more in a recent article from Harvard Business Review authored by Dave Schottland, Peter Henle, and Jens Hjortegaard of Bain & Co.
Read next: Unlocking Product Led Growth: Part One
Interested in talking more about implementing these strategies in your organization? Reach out to us!