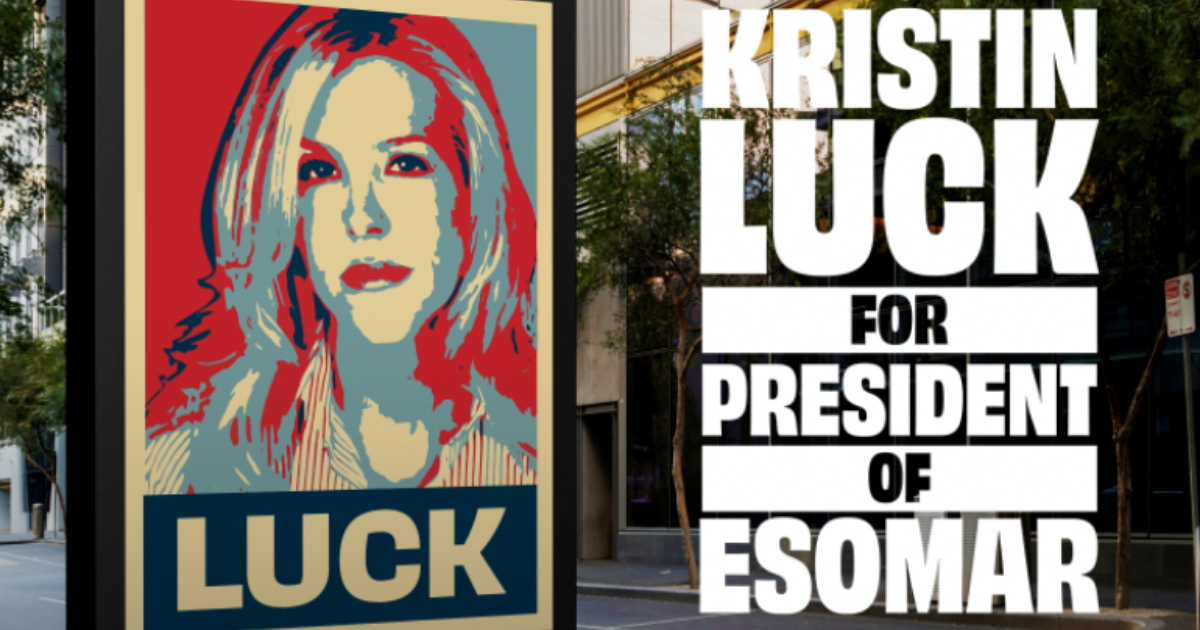 ESOMAR member, Priscilla McKinney, the Founder and CEO of Little Bird Marketing was kind enough to have me on her podcast last week to talk about my candidacy for ESOMAR President.
Priscilla asked me "Why ESOMAR President? Why now?"
I have over a decade of experience building and scaling non-profits, like ESOMAR. I launched Women In Research in 2007, which now serves over 12,000 researchers globally and I've served on the board of the ESOMAR Foundation for the past 6 years, transforming it from an entity that was largely reliant on ESOMAR funds to a self-sustaining Foundation that serves researchers in need.
With over 25 years of research experience as a serial entrepreneur (OTX / Forefront / Decipher) and now an industry growth strategist and advisor (ScaleHouse), I have a keen understanding of how to navigate rough waters during turbulent times. My businesses survived the dot com crash of 2001, a major economic recession in 2007 and now a pandemic – if there is one thing I excel at, it is pulling my businesses and clients through tough times- and I'm committed to doing the same for our industry and for ESOMAR.
That means the following…
Expanding on Council's current platform of "building bridges" so that we're a truly global association that serves our members on any and every continent.
Bringing younger researchers into ESOMAR so that, as an association, we remain relevant to the new generations that are driving the evolution of the industry.
Opening our arms to data scientists as well as second- and third-party data providers so that the importance of data quality and ethics isn't lost as our industry evolves.
Click here to listen to the podcast, or in the spirit of ensuring ESOMAR members have access to content in multiple languages and on multiple platforms, you can find a transcript of our conversation below in English, Spanish, French, German, Greek (my almost second language!), Japanese and Chinese.
Special thanks to the team at FocusForward for their transcription, editing and Spanish language translation, and to my friends at G3 Translate for providing all other translation services!