Why Past Experiences Might Not Be a Crystal Ball for Business Growth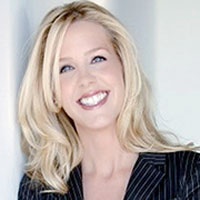 Kristin Luck


While historical data and insights undoubtedly play a crucial role in shaping strategies, relying solely on them as a crystal ball for business growth can be a risky endeavor. We'll share two compelling case studies that showcase how B2B data, insights and analytics firms embraced change and defied past trends to achieve remarkable success, proving that innovation and adaptability are key drivers of growth.


Rewriting the Rulebook
Consider the tale of my last tech firm, Decipher, a B2B research services provider. Historically, we thrived by delivering best-in-class research services to full-service research firms and in-house research teams at Fortune 500 brands. However, as DIY technology evolved at an unprecedented pace, our client base began to be cannibalized by platforms that appealed to buyers looking for a less expensive solution they could implement at their own pace. Recognizing the limitations of solely depending on our past approach, we overhauled our strategy. We shifted our focus from services to a DIY survey software platform offering that allowed buyers to toggle between DIY or services on demand.
So, what was the result? An unexpected surge in demand from companies seeking adaptable solutions. Not only did Decipher witness an exponential increase in revenue within a year of the platform launch, but we also established ourselves as industry leaders by capitalizing on evolving buyer preferences.
Read next: The new rules of growth
Disruption Breeds Transformation
Indeed, IBM, a global tech giant, has a storied history dating back over a century. In the early 1990s, IBM faced significant challenges, including a string of annual losses and declining market share. Many believed that their past experiences of dominance and market leadership were indicative of a doomed future. However, IBM took a bold approach by shifting its focus to services and software, pivoting away from hardware. This strategic transformation defied their historical trajectory, and the results were astounding. By 2011, IBM's revenue from services and software surpassed that of hardware, marking a remarkable turnaround. This case demonstrates that a willingness to adapt and break from historical patterns can lead to substantial revenue growth, even when past experiences suggest otherwise.
Embracing the Unknown
Altogether, these case studies demonstrate that while past experiences provide valuable lessons, the ever-evolving landscape of B2B commerce demands a readiness to adapt and innovate. Companies that cling solely to their historical successes risk stagnation and irrelevance. As Decipher and IBM show, embracing the unknown can lead to remarkable transformations and revenue growth that defy traditional predictions.
In a world characterized by rapid technological advancements and shifting consumer preferences, B2B companies must evolve alongside their environment. Those who are willing to reimagine their strategies, incorporate new technologies, and challenge the status quo are the ones who will thrive in the unpredictable future. Their crystal ball for business growth is something they are actively creating.
After all, it's not just about predicting the future—it's about creating it.
Interested in talking more about how to transform YOUR brand and business? Reach out to us.