Driving Product Innovation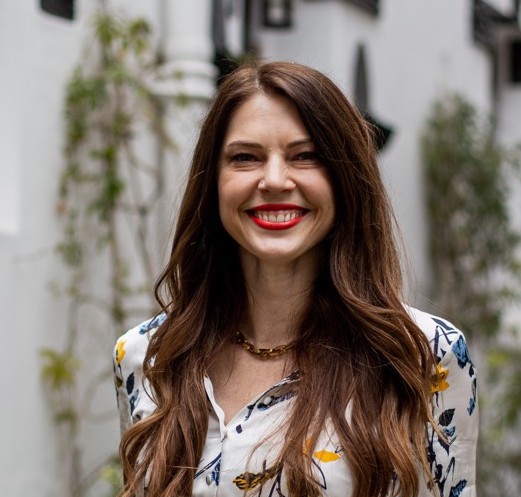 Tiama Hanson-Drury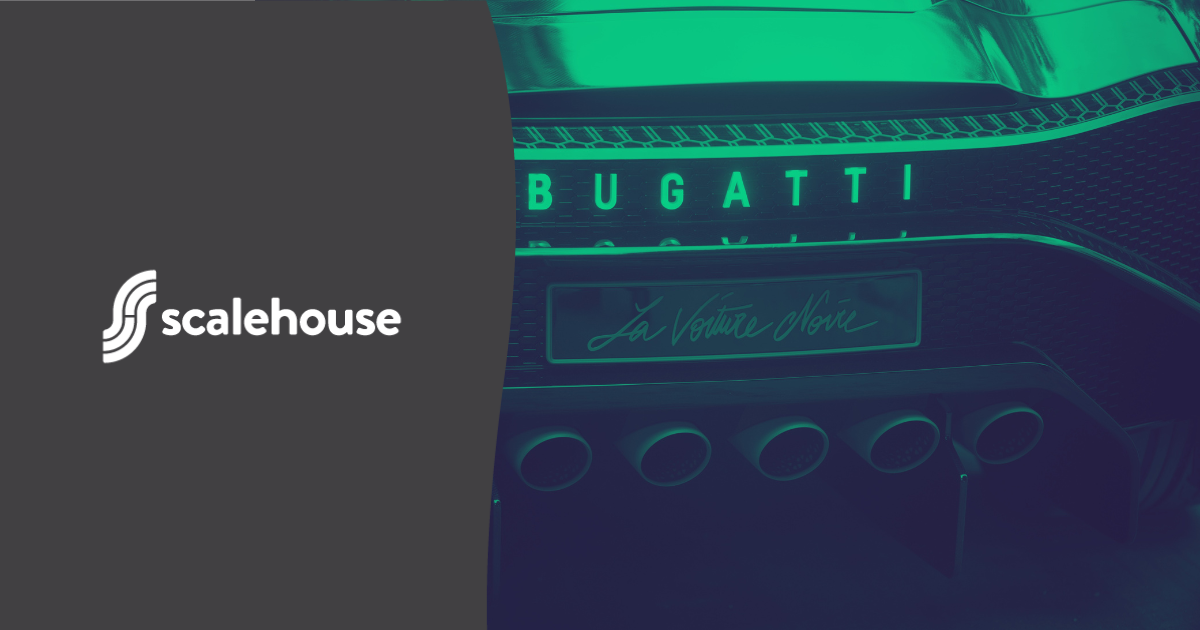 I'm writing this surrounded by ceramic depictions of the early years of the motorcar at Bibendum, the original London headquarters of the Michelin Tyre Company and now a Michelin-starred restaurant. It's quite fitting for what I have to share.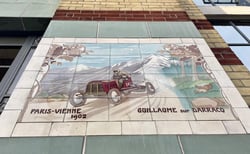 I recently realized what a spark of innovation the automobile affords for a digital product geek like me. In particular, a car show. A display that ranges from a 1903 Spyker to the 2021 Aston Martin Valkyrie might not spring to mind (it didn't for me) when thinking about inspirational product design and innovation. But oh, how wrong we'd both be. At this year's Goodwood Festival of Speed, set in the grounds of a large old English country house, both car and product enthusiasts alike rejoiced in a weekend celebration of motorsport and car culture. Lessons were afforded for us all.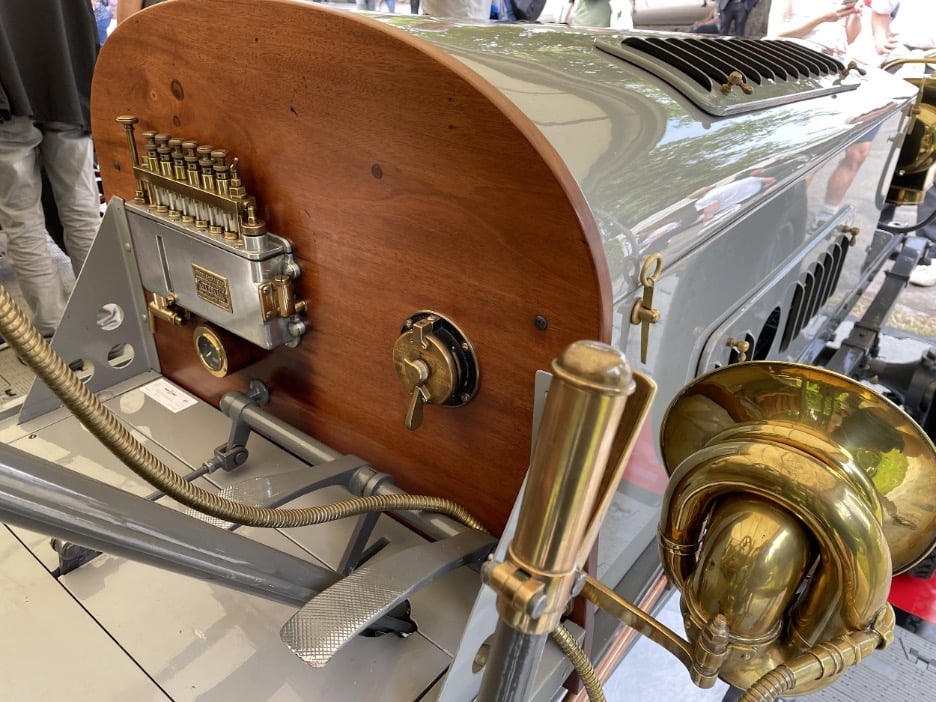 The first thing that struck me at Goodwood was the unparalleled view, up close and personal, with landmark innovations from the past, present and future. Where else can find yourself in the sunshine with that quintessentially English drink, Pimms, and see how in just 20 short years horse power went from 60hp to 350hp; or how an entire company (and now category) has evolved to reimagine existing and unquestionably established, "perfect products?"

Here are two focus areas worth noting.
What is Old Is New (Lessons from Porsche, Singer and Radford)
The Porsche 911 is one of the world's best examples of an iconic product whose basic design hasn't changed in 60 years. It's continuously optimized and refined for performance, but its look and feel has evolved only gently. The 911 remains a highly desirable sports car much as it was when first launched in 1964.
First along came Singer, whose own version of a 911 was achingly cool and undeniably fresh. The product team at Singer went on to create an entire category of "retro mod" allowing individual 911 enthusiasts to agonize over bespoke trim, color and material customizations. At an average price 4x higher than the most expensive new 911, Singer really gave Porsche's own product team something to chew on.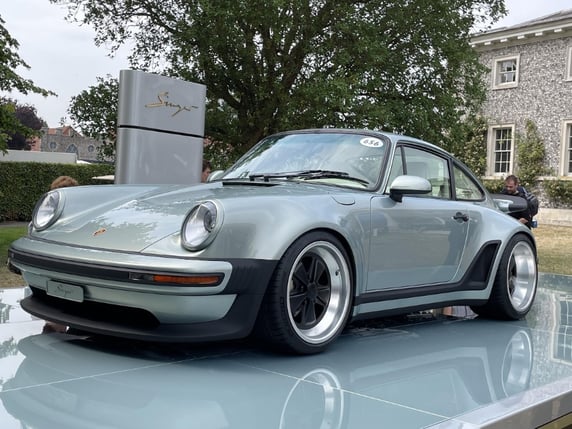 And now, there's Anglo-American brand Radford, debuting at Goodwood this year and putting their own twist on "Retro Mod." Radford have taken English Formula One legend Lotus' mind blowingly fast 'Exige' and offered total customization, allowing it to extend across the entire product- including the most distinctive, the body.
Repositioning & Revivals (Lessons from Rolls Royce and Bugatti)
Automobile brands are a fascinating study for brand repositioning and brand Revival. Rolls Royce is an example of the former, and has in recent years shifted its target demographic towards a much younger buyer set- with fewer older people buying and the average age of a Rolls Royce owner shifting from late sixties to the mid thirties. In the course of two decades, catalyzed by the Phantom VII and strengthened by the Black Badge sub brand, they've focused on building a product that appeals to the unique needs of the younger affluent buyer, done partnerships with non-fungible token (NFT) creator, Mason London and ran marketing campaigns emphasizing dynamism, diversity and luxury virtues. It seems to be working if the people at Goodwood's RR tent are any indication:
Bugatti, who began manufacturing cars in 1909, teaches us about effective brand or product revival. Founder Ettore Bugatti was known for famously saying nothing was too beautiful and nothing is too expensive. His Bugatti Royale, a 22 foot long super limousine, was made available only to legitimate "crowned heads." Even amongst that rarified clientele he was selective, refusing to sell to Albania's King Zog who he reportedly described as having the most ghastly table matters and therefore being an unsuitable Bugatti customer. Though the original brand's operations came to a close in 1963, it was purchased and revived by Volkswagen group in 1998. They've stayed true to the exclusive nature of the brand's heritage. Producing limited quantities of exclusive cars such as the Chiron and Veyron, named after Bugatti's pre-war grand prix drivers and assembled in the original Molsheim factory (such authenticity matters); the limited editions sold out within 24 hours at average price of £6M each.
For product and innovation leaders, we can take away the following from the above.
Perfection Can Be Evolved Upon
In the world of product life cycles, there is a natural arc. There is ideation, there is reaching product market fit, there is growth, and eventually, retirement. What we can see from both Singer and Radford is that even after a brand has effectively scaled and achieved successful growth, you can evolve different versions of that core product through customization or other value added enhancement. As original design thinker Vitruvius said, something well made should be characterized by "firmitas, utilitas, venustas.'' That is, it must be solid, useful and beautiful. If keeping with those principles, a brand or product extension can be done by the original creator or by other innovators who see a serviceable gap in the market.
Repositioning Is Always an Option
So often we get ourselves boxed into one way of thinking. "This product is designed to solve this pain for this target buyer in this way." However it is important to continuously challenge this thinking. In the world of product I encourage you to revisit product vision + strategy as often as monthly in the ideation stage, and at minimum, yearly in the growth stage.
Now, as I peer up at the walls of the old Michelin Tyre headquarters, now Claude Bosi oyster bar on the ground floor and Bibendum on the second floor, I am reminded that while there is nothing truly new under the sun; inspiration for innovation is everywhere if you look hard enough.