Want to Be a High-Achieving Executive? Do Fewer Things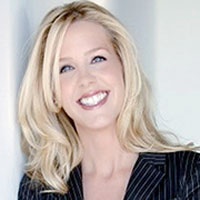 Kristin Luck


I've consulted and advised nearly 100 executive teams over the last 8 years in the data, insights and analytics industry on how to scale their business and build high-performance teams. And while I'm generally focused on overall business growth, I often double as a behavioral change agent.


As an executive, the most valuable (and underrated) resources you have are your time and energy. There are many responsibilities and goals to achieve, but only so many hours in a day. Trying to do everything at once can lead to burnout, stress, and even failure.
The key to being a high performer is not to do more things, but to do fewer things with greater focus and intention. Thus, the REAL key to scaling is to scale the people running it. In this blog post, we'll outline five strategies that can help you achieve more by doing less.
Prioritize ruthlessly and practice the art of "essentialism"
The first step to doing fewer things is to prioritize ruthlessly. Identify the STRATEGIC tasks and projects that are most important to the overall success of your organization and focus on those. Make a list of everything you need to accomplish, and then rank those tasks, focusing on what you really enjoy doing, are really good at and keep you engaged. This will help you focus your energy and attention on the tasks where you can provide the most value and avoid wasting time on less important ones.
Delegate effectively
Delegation is another essential skill for high-achieving executives. Identify the tasks that can be delegated to others and find the right people to delegate them to. Delegating effectively means not just handing off tasks, but also providing clear expectations, guidelines, and feedback to ensure that the work is done correctly and efficiently.
Learn to say no
Saying no is difficult for many people, especially executives who want to please everyone and be seen as a team player. However, saying yes to everything can lead to overcommitment and burnout. Learning to say no can help you focus on your most important tasks and prevent you from taking on too much.
Set realistic goals
Setting realistic goals is another important strategy for doing fewer things. Identify the most critical objectives for your organization, and set achievable goals that align with those objectives. Setting unrealistic goals can lead to stress and disappointment when you inevitably fall short. By setting achievable goals, you can focus on what is most important and avoid wasting time on unrealistic objectives.
Focus on what you do best


Finally, one of the most effective ways to be a high-achieving executive is to focus on what you do best. Focus on the things that nobody can do like you can; in essence, creating your own niche. Remember…."the riches are in the niches".
We'd love to hear how employing these five strategies impact both your personal and business performance!